The YSF Podcast: Move More – A physical activity strategy for Sheffield Listen to the episode


The refreshed Move More physical activity for Sheffield is the topic for discussion on the latest episode of The YSF Podcast.We were joined by Dr. Anna Lowe, Programme Manager for the National Centre for Sports and Exercise Medicine, and Tom Hughes, Development Manager for Yorkshire Sport Foundation, two people who were at the heart of putting the strategy together.The strategy was refreshed and launched earlier this month, as well as a new brand and website. We discuss how they went about it, including reflections on the previous Move More strategy and the steps involved in creating something that the entire district can get behind, as well as their hopes for the future.Search for The YSF Podcast on Apple Podcasts, Spotify, Google Podcasts, or listen on our website.  
Chris Boardman appointed new Chair of Sport England
Find out more


Chris Boardman will succeed Nick Bitel as Sport England Chair, the Department for Digital, Culture, Media and Sport has confirmed.The cyclist, who won gold in the individual pursuit at the 1992 Barcelona Olympic Games, will serve a four-year term starting on 22 July.In his new position, Chris will play a critical role in supporting and developing grassroots sport and physical activity and helping get more people active across the country as it recovers from the pandemic.  
National recognition for Leeds Community Tennis Programme Find out more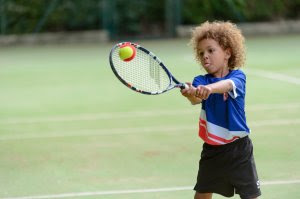 Leeds Community Tennis Programme has been crowned a national winner at the prestigious LTA Tennis Awards for its exploits growing the sport in the region.The team at the Leeds Community Tennis Programme has scooped the LTA's Communities and Parks Award after being recognised for its inspirational work adapting to Covid-19 restrictions and booming back to life after lockdown.  
West Yorkshire primary schools skip into summer
Find out more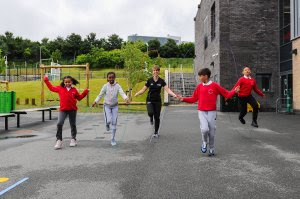 Pupils at a school in Leeds have been celebrating the culmination of a five-week project to encourage them to be more physically active.The 'Skip into Summer' initiative involved more than 35,000 children from 155 primary schools across West Yorkshire, and was led by Skipping School thanks to funding from Yorkshire Sport Foundation (YSF) and the West Yorkshire School Games. It was designed to inspire and engage children to get active, have fun, build self-esteem and confidence.  
Guidelines for sport and health organisations will maintain positive social media use post-pandemic
Sport, physical activity and health organisations should keep using social media to deliver exercise and cooking classes and information on staying healthy even after pandemic restrictions have eased, according to new guidelines published by experts at the University of Birmingham.

New Diversity, Equality and Inclusion Sub-committee set up after review
England Boxing has set up a new Diversity, Equality and Inclusion Sub-committee to help it implement recommendations from a recently-completed Diversity, Equality and Race Review. Find out more…

Beat the Street Sheffield off to record breaking start
Beat the Street Sheffield is off to a record-breaking start with nearly 50,000 participants in its first week. Find out more…

Walking sport – A look at the research
This summary highlights some of the potential outcomes of walking football and walking netball and the possible links to engaging older adults in physical activity to help with re-conditioning. Find out more…